Well, I had a good start to this long weekend. First I stopped in at my local store to pick up a few packs, and I must say that they were very nice to me. First they gave me an autographed picture of DeSean Jackson from their recent signing for free, and then I bought three packs where I got this:




So, with that, I would like to say thank you to the Beverly Hills Card Shop for their generosity.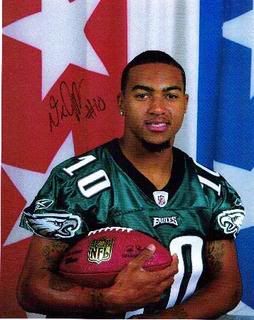 Next, I stopped in at the other store I go to down the road, where I bought the last five packs of prestige from the box they had. I ended up with these two nice pulls, the Chris Long is 17/25 and the Gholston is /999.




So like I said, it was a good day. Now lets hope the Twins can lay a second smackdown on the Tigers and I will be tickled fucking pink.